WSET Level 1 Award In Wines (QCF)
[bs_row class="row"]
[bs_col class="col-sm-8″]
(QCF) Who Should Attend?
This qualification was initially created for the front-of-house staff within the on-trade sector. It has grown into a course with global appeal, providing basic product knowledge to first time employees in the wine industry and the interested consumer alike.
How Will You Benefit?
The aim of the course is to give a basic introduction to wine followed by some basic food & wine pairing. (Successful students will receive a certificate and WSET Level 1 Award in wine lapel pin).
Programme Outset
The main styles of wineThe WSET Level 1 Systematic Approach to Tasting Wine The characteristics of the common grape varieties used to produce wine Service of wine Health, safety and legal issues The pairing of food and wine To gain the qualification students need to successfully pass a multiple-choice paper of 30 questions.
[/bs_col]
[bs_col class="col-sm-4″]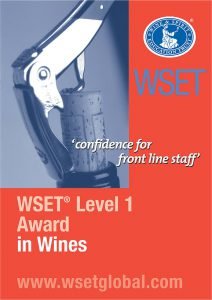 [/bs_col]
[/bs_row] [bs_row class="row"]
[bs_col class="col-sm-8″]
Entry Requirements
Students and candidates who are under the legal minimum age for the retail purchase of alcoholic beverages in the country where the examination is being held will NOT be allowed to sample any alcoholic beverages as part of their course, but this is NOT a barrier for successfully completing the qualification. Please also inform us if you have any special needs or requirements so we can accomodate you in undertaking the course.
How To Gain The Qualification
You must successfully complete: a multiple choice paper of 30 questions.
For more information please visit WSET Global.
To Enrol
Simply call or email us for more information.
[/bs_col]
[bs_col class="col-sm-4″]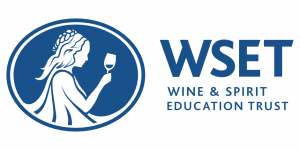 [/bs_col]
[/bs_row]